Dan Smith, REALTOR®
Dan Smith, REALTOR®
Dan moved to Austin in 2007 and has been working as a realtor ever since. He joined Allure Real Estate in 2016 for an individual and tailored approach to Real Estate where he can cater to the clients' individual needs. He is most passionate about building lasting relationships and supporting his clients through the buying and selling process adjusting to their changing needs of investment, family home, rental, etc. 
With 12 years of experience in the Austin real estate market, Dan is a local in all parts of town from Downtown, Hyde Park, Hutto and the Domain to South Lamar, Buda and everything in between. Ask him about the areas that offer the greatest value and growth prospect! 
If you're new to the home buyer process, start here with Dan's free home buyer's guide!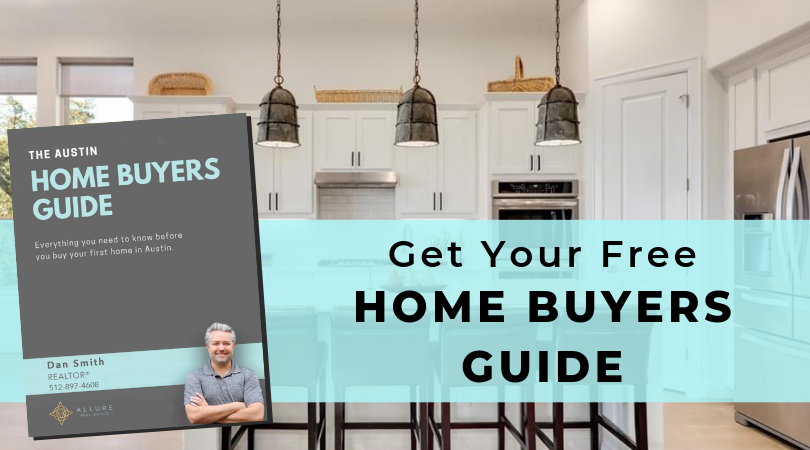 Follow me on social to keep up to date with the latest listings. I also regularly post short videos with tips on the home buying and selling process - don't miss out!
In both my experiences with Dan, I was impressed. My husband and I decided to move to the country for the quiet life. Dan was recommended via a friend and we were not disappointed. Our home sold 7 days after listing and there was a good amount of inventory nearby. He had great advice on which small "make ready" improvements would pay off in the end. The home sold fast! Then it was time to find a new place to live. We looked around ourselves and on the internet. Tired of the unresponsive listing agents of possible new homes, we turned to Dan again. With quick turnaround, Dan had us a full day of viewings. We visited about 15 houses in one day and more houses on later days. Dan didn't miss a beat, even when we were ready to give up. Dan stayed positive and gave us energy to find our new home. Once we found the perfect home (and it is simply perfect for us!), Dan stuck by us through the whole process. We hit some hurdles due to seller vacations and country living speeds, but Dan lit fires under people and we were in our new house by our deadline (new school year). Dan's willingness to work hard and his great personality made this experience less stressful than any other real estate transaction I've been through. He's got my business and recommendation. Thanks Dan
Patricia M
My wife and I walked into a home that Dan was showing and instantly became connected to his outgoing personality, attention to detail, and thoroughness. Dan found us our first home and we can't be more happy with our experience with him. Let him find you that diamond in the rough!
Shawn H
Very thorough. Was very respectful of my timeline and needs. Had excellent connections and recommendations with respect to inspections and financing. Was always prompt in responding.
Denise R
Dan is the property investor's best friend. He was invaluable in getting me started with my first investment a year ago, and now I have smoothly finished my third investment with his assistance. With the third purchase, he is as prompt and efficient as for my first two investments. There is no doubt that I will ask him for my next property!! (July 2013)

In April 2013, Dan just assisted me in closing on my second investment property, and let me take a moment to rave about how consistently excellent Dan is to work within acquiring investment properties. I would expect an agent to be reliable, but Dan takes reliable to a higher level--which I would describe as inexhaustibly resourceful. He is constantly looking out for my interest and at the same time looking for the best ways to get the deal closed. My recent purchase, like my first one, faced some significant delays related to lender requirement and processes, and I could count on Dan to be on top of everything and pushing forward to make sure the deal happened as quickly as possible.

As an investor, I can say Dan truly becomes a member of your investment team, using his seemingly unlimited energy to find you the listings you want for that super deal, untiring in arranging property visits, patient and responsive to your questions and concerns, and a quick study in understanding the kind of properties you are interested in. He is superb in his skill with high tech property comparison and analysis. Dan recently helped me close on a property which had reached an impasse over documents that the seller's side had lost. Through sheer effort, Dan took the initiative and ran down the documents and signatures, and the deal finally closed. Dan is the agent most investors can only dream they had working for them.
Shiang C
I contacted Dan when I had decided to sell. He came over the next day with a binder of the other homes in the area, the information on my house, etc. He gave me suggestions as to what I should do to get my house ready. I was impressed with the listing and the professional pictures of my house.
He was awesome at explaining the pros and cons of the offers, and helped decide which to go with. This was my first time selling so I had a lot of questions. He was always there and always responded right away. He was knowledgeable, professional and very reassuring. If I decide to buy a house again, I would definitely use Dan.
Kelly G
I contacted Dan at the advice of my friend on a Saturday afternoon to discuss selling my home. Two hours later, I had a market analysis delivered to my email. The next day, we met at the house for a walk-through. He gave me advice on how to stage properly and recommendations for minor repairs.
He also provided me with options for contractors he worked for in the past. One week later, my house was on the market and an open house held the same weekend. Within 7 days, I had an offer that was acceptable. I feel Dan represented me well, worked diligently the days prior to putting the house on the market to ensure it would show well. He was there with me as I was doing the final cleanup. I highly recommend Dan as a listing agent for a home.
Sylvia R
Dan was extremely helpful in helping me find a condo. I began looking for a condo in June of 2012 and had a very specific criteria for the location of my condo. Most of the condos in the area were selling extremely quickly and it was an extremely competitive market. I also travel quite a bit for
work and there were often times when a condo would be listed and under contract before I would return from my trip. To help me find the type of condo I was looking for, Dan reached out to condo owner in my desired area that had owned their condo for a while or were currently renting to see if they were actually selling. Dan reached out to a number of condo owners and had a good response. I looked at a couple of condos due to Dan's research and outreach and the condo I purchased was a direct result of Dan's proactive outreach and research. I don't think I could have asked for a better agent. Thanks Dan!
James O
Dan is a wonderful realtor and all around great guy. He was essential in the purchase of our new home. My wife and I had two days and two kids to look at houses with. He made sure every house met our criteria and that we had plenty of options. In two days we managed to view 17 houses and we did not feel rushed. After finding the house that we wanted, our finance company informed us we could not be financed. Dan immediately set us up with a finance company that would work with our situation. He then contacted a reputable home inspector, set up the inspection, and met the inspector for us as we were not living in Austin at the time. He was also very helpful all the way through closing, making sure the finance and title companies had everything they needed to make it happen. We are now comfortably in our new home and Dan is always available to answer our post-purchase questions. He is really a top notch realtor and all around good person.

I would recommend Dan to anyone looking for a place to call home. He really does take a lot of the stress out of buying a house.

Tim and Christine Bowen and Family
Christine B
Dan has been so good to me since the beginning. I was referred to him by a mutual friend 6 years ago and even though I wasn't in a position to buy, he still helped me lease houses twice in that time. When it was time to buy my first home he was immediately my first choice. His advice and direction was very clear as well as the expectations he set. In the end, I couldn't have asked for a better deal and a better agent. I'm now a happy homeowner and I have Dan to thank for it! As someone who's worked with him for over 6 years, I can't recommend him enough! No need to hit that search button anymore, Dan's your man!
Mike R
I met Dan professionally through my daughter who lives in Austin. Dan has been extraordinarily professional and helpful throughout the process of buying a second home in Austin. His professionalism and willingness to go the extra mile were particularly important to me because I live in another
city. After describing what I was looking for in a residential property, Dan found 9 property listings which we narrowed down to four viewings. I decided to purchase one of the properties we viewed and Dan was extraordinarily helpful in educating me about the local market and negotiating a favorable contract with the Sellers. The process has been the smoothest real estate transaction I have ever been involved with and I give Dan full credit.
Brad B
Dan represented my 85-year-old mother when she recently purchased a home in Pflugerville, TX. Dan did an outstanding job. He was incredibly patient and helpful with my mother, he negotiated a great deal for her, and worked with her every step of the way. I was very impressed with Dan and his skills and
knowledge and will definitely work with him again, the next time I am in the market to buy or sell a home. Thanks, Dan!!
Christa N
Dan was very helpful with everything I needed! He was able to answer all of the questions I had as a first time home buyer and he was always ready to quickly take care of anything I needed. I'm glad I chose Dan to help me find my house, he did a great job. I will certainly work with him again in the
future.
David H
It is hard to put into words just how great of an experience it was to work with Mr. Smith, his ability to find, locate and help me was out of this world. I would highly recommend Dan Smith for any Real Estate transaction. World Class professionalism!!!! The detail that Dan put into his work just demonstrates
his high work ethic that just shows why he is a leading Realtor in the Austin Metro area.
Roderick J
Dan did a great job finding me a house that I love. He found a home for me in the area I was looking for and at a price I could afford. Excellent communication throughout the process and he was happy to work around my hectic schedule. I would definitely hire Dan Smith again to help me find my next house as my family grows.
Jason Q